2022 will be crucial for China's space program.China has planned to complete its space station in 2022 and more than 40 launches. After doing this, China's space program will almost come to the level of America.
According to Chinese state media, the country will launch two team missions this year, two Tianzhou cargo spacecraft and two additional modules of the space station. This was recently announced by China's Aerospace Science and Technology Corporation (CASC).
These two modules, named Mengtian and Wentian, will meet at the Tianhe core module. At present there is a team of three members in Tianhe. So many launches have shown how China's traditionally meticulous program is ramping up its missions this year to take a leadership role in space.
China's space program: off the ISS
The US is also expecting almost the same number of launches this year. Due to the epidemic in 2021, the pace of America's programs was reduced. Supply chains for critical items like computer chips were disrupted and liquid oxygen, used as rocket fuel, had to be sent to hospitals to rescue patients.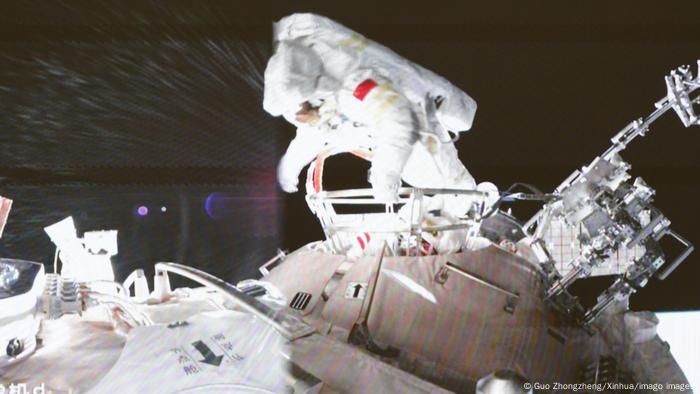 A Chinese astronaut returning from a spacewalk
This year, NASA's Space Launch System is the most awaited. This is a 332-foot rocket that will be useful in future missions to the moon. Its space program run by China's military was refused to be part of the International Space Station (ISS). This was done mainly because of the objection of America.
China then worked mainly alone and carried on with its Tiangong station. Two experimental stations were built and abandoned after that work started on this station.
The six-month-long mission that is going on at this time was China's longest mission after 2003. In 2003, China became the third country after the US and Russia to send a man to space. This Chinese team has done spacewalk twice. It also includes the spacewalk done by China's first female astronaut.
many successes
Apart from this, the team also did some tests along with the robotic arm of the station. The same arm successfully undocked and re-docked the Tianzhou-2 cargo spacecraft for the first time on Thursday, January 6. These three people are members of the second team to come to this permanent station. When the station is completed, its weight will be around 66 tonnes.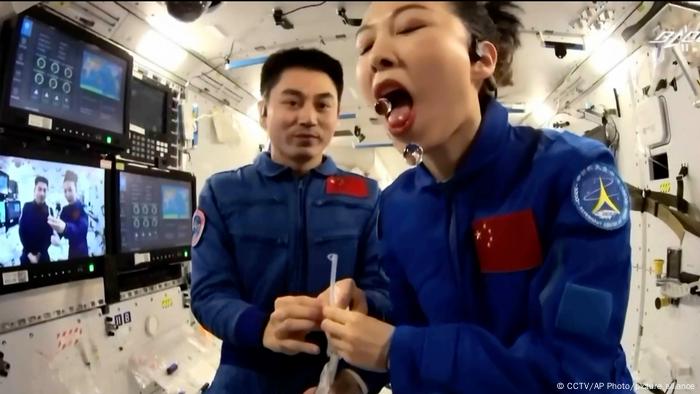 This would be a quarter of the weight of the 450-ton ISS. China has also had success in missions without crew. There was a lot of discussion about its mission Yutu two rover sent to the moon last year. This is the first mission ever sent to the far side of the Moon.
Apart from this, China's Chang'e mission sent samples of stones from the moon to Earth for the first time since the 1970s. Another Chinese rover is searching for traces of life on Mars.
There has also been controversy regarding China's space program. In October last year, China's foreign ministry denied reports that China had tested a hypersonic missile. The ministry said a new spacecraft was under investigation. There have also been some reports that China is also making a very secret working space plane.
CK/AA(AP)
Read More…