Can cryptocurrencies be eco-friendly? At the end of 2020, after 30 years of operation, Eduardo Koper had to shut down the turbines of his hydropower plant Poas I in Costa Rica's Central Valley.
The country's state-run power company 'Costa Rica Institute of Electricity' has refused to sell the electricity generated from Kopar's hydropower plant, because the production of renewable energy in the country has already increased significantly.
Kopar said, "We could not do anything in this matter. It was a worrying situation. We were trying to at least retain our employees." That's when he came to know about bitcoin.According to the Bitcoin Energy Consumption Index, cryptocurrency is a huge consumer of energy.
By using his plant for bitcoin mining, Koper tried to convert his green-energy directly into currency. After the plant was closed for three months, the Poas Eye turbine started spinning again in April 2021. It started being used for mining cryptocurrencies.
Koper is not the only such example. Across the US, cryptocurrency miners are taking advantage of the 'green bitcoin'. Large US crypto mining companies, such as Bitfarms and Neptune Digital Assets, are now marketing their currency as 'green'. Meanwhile, Brazilian lawmakers are arguing for a tax exemption on crypto mining from renewable energy.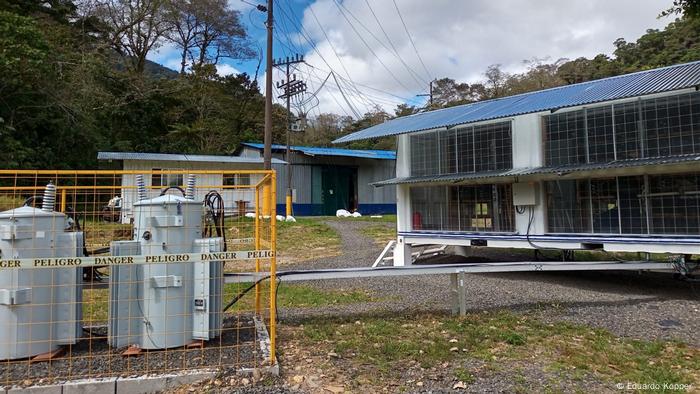 Using Hydropower for Green Crypto Mining
Waste of precious energy?
Bitcoin works on blockchain technology, which consumes a lot of energy. The meaning of bitcoin mining is to create new bitcoins by solving puzzles. It is also called 'Proof of Work'. It requires a lot of energy.
To meet energy needs and its impact on the environment, over 200 companies and individuals launched the Crypto Climate Accord last year. Its main goal was to use completely renewable energy for the mining of bitcoin by 2030.
However, not everyone sees the use of green-energy for mining cryptocurrencies as a profitable solution. Economist and bitcoin expert Alex de Vries said that green energy should be used instead of 'random computation' in areas that can improve the national economy. Also, employment and other economic benefits can be found.
In fact, the use of renewable energy in cryptocurrency mining has increased in recent times, as it is the cheapest source of energy. A study by cryptocurrency analysis firm CoinShares estimated that in 2019, at least 74 percent of the energy consumed by bitcoin mining worldwide came from renewable sources. Most of the energy used in these was from hydropower plants in China.
However, in 2021 the Chinese government banned all activities related to cryptocurrency due to the high energy consumption. Meanwhile, Sweden has urged the European Union to ban the mining of crypto. Sweden has argued that it uses renewable energy with the help of which many areas can be decarbonised. In such a situation, climate goals could be jeopardized by excessive use of renewable energy for crypto.
The exception is Costa Rica
Jose Daniel Lara, who researches energy at the University of California, USA, is a resident of Costa Rica. He believes that the production of energy in the country is more than the consumption. For this reason, arguments can be made in favor of mining green cryptocurrencies. The ideal situation is that Costa Rica should export its remaining energy, but this is not possible at the moment. For example, the neighboring country of Nicaragua has an energy shortage. Here Costa Rica can export its energy, but Nicaragua does not have enough infrastructure to import it.
Due to bitcoin mining, Kopar has restarted its two hydropower plants with a capacity of one megawatt. Also, it is allowed to convert electricity into something that can be exported without the need for a physical power grid. "Here we got an opportunity to convert energy into digital tokens," he said.
They have set up a container-like storage room for the Central Processing Unit. It was made in such a way that there is neither the effect of moisture nor the heat. Now it is being rented out to mining companies abroad to keep the CPU. In addition, he himself is also mining bitcoin. The advantage of this was that he did not have to fire 25 of his employees. Now they are planning to restart the third plant in the coming months as well.
The Poas Eye Crypto Mining Center is the first of its kind in Costa Rica, but Koper wants other energy businesses in the country to join the business as well. Many other companies also claim that crypto mining can help overcome the challenges associated with the production of renewable energy.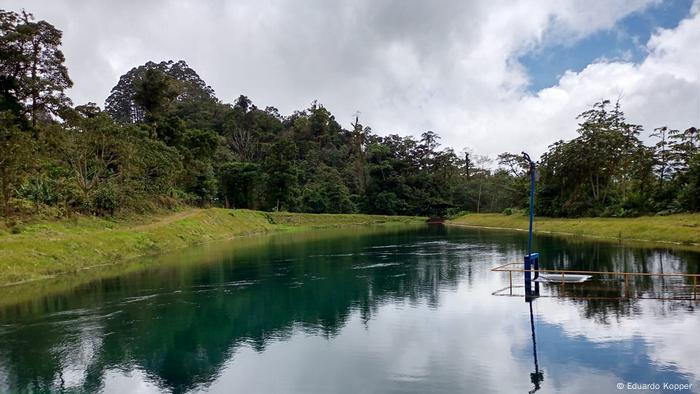 Cryptocurrencies are being mined from the electricity of this Costa Rica hydropower plant
Crypto Mining to Maintain Grid Balance
In Texas, technology giant Lancium is building a bitcoin mining center powered by renewable energy. However, it is being promoted in a different way instead of telling the conventionally prepared electricity savings. It is being said that mining of bitcoin here will help in maintaining the balance of the grid.
There are many problems due to renewable energy. For example, in Texas, due to the fluctuations in the weather, wind forms sometimes produce more energy, sometimes less. In such a situation, due to excess supply of energy, the grid is affected, even sometimes blackouts can also occur. This is the reason why fossil fuel power stations are used to balance the pressure of renewable energy.
Lancium says that our model emphasizes maintaining the balance of the grid rather than mining bitcoin. At the same time, Lara says that projects like Lancium can really expand renewable energy and reduce the need for fossil fuels.
Migrating to fossil fueled economies 
However, de Vries says that green cryptocurrencies are not having much impact on the carbon footprint. After the ban on crypto-related activities in China, most mining people and companies moved to countries rich in fossil fuels such as Kazakhstan and the US.
In August 2020, the US accounted for 5 percent of the total bitcoin mining worldwide. According to data from the University of Cambridge, a year later this figure rose to 35 percent. Texas is developing itself as a crypto capital. However, despite projects like Lancium, most of the state's electricity is still supplied by coal and gas.