How information technology changed human life. The last decade has brought revolution in our life in terms of technology development. In a way,
it has laid the foundation of many scientific inventions.
Around 200 years after the discovery of the steam engine around 1712, the mechanical revolution continued in the world.
The invention of electricity led to the Industrial Revolution, which lasted more than a century.
The Internet paved the way for the computer revolution in the 20th century.
However, the digital revolution that came in the last decade changed the way the whole world works.
In this decade internet has progressed through digital revolution and it has reached in the hands of common man.
How the story of technological development was written in the last decade, we are telling here.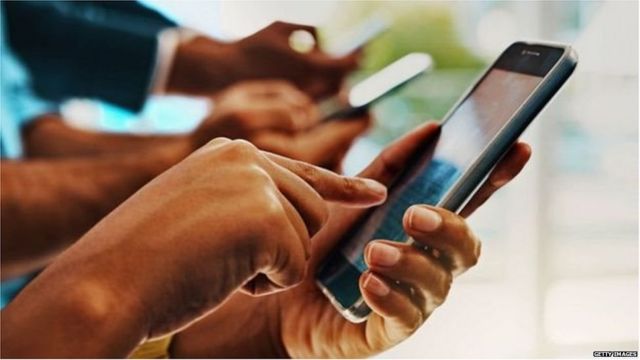 Mobile phones have moved from feature phones to touch screens in the past decade. The phone whose cost 10 years ago was more than 25 thousand rupees, now it has been reduced to 4000 rupees and has come in the budget of many people.
Large RAM sizes, ultra speed processors, large internet storage, mega pixel cameras, wireless bluetooth headphones, bluetooth speakers and power banks have become commonplace now.
Wireless chargers, selfie cameras, selfie sticks, finger print scanners, facial recognition and iris camera lock for mobile phones revolutionized the features of mobile phones.
iPads and tablets have also emerged in this decade.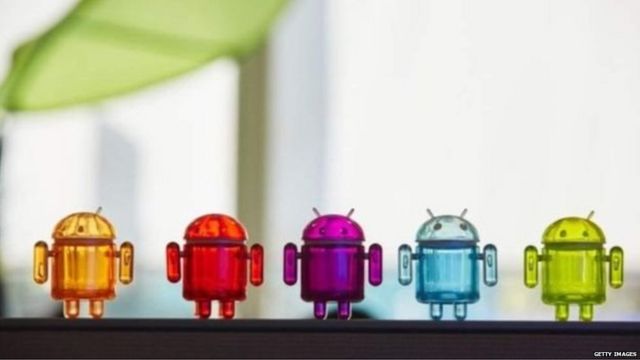 Operating System
Before the year 2010, Windows, Macintosh, Linux used to be the only operating system. Although the Android system was launched in the year 2008, it was not very popular.
Even Apple was constantly updating its iOS.
3G to 5G Journey
The 3G data network that came in the beginning of the decade is now going to reach 5G which has given people the best internet experience.
The use of data has increased very rapidly.
According to an Assocham report, people in India have used 7.1 trillion megabytes of data and by 2022 it is likely to reach 110 trillion megabytes.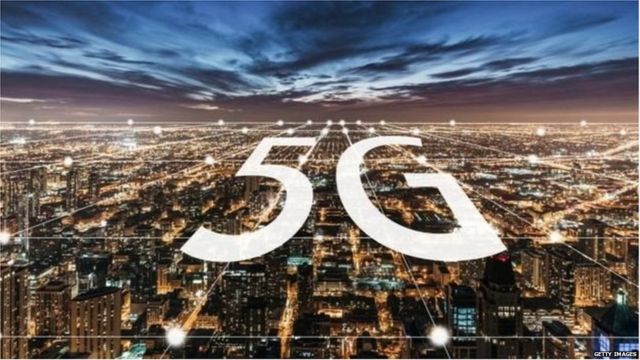 According to Ericsson, in the year 2018, users in India have used 9.8 gigabytes of data every month.
The annual growth in this sector is more than 72.5 percent and if 5G data comes to India then it can increase further.
Data consumption has ranged from just talk time and validity plans to unlimited outgoing free offers.
4G and Jio internet services have played an important role in increasing data consumption. This has increased virtual connectivity and even surgery is being done through robotics.
Technical expert Nalamotu Sridhar believes, "The Internet users which were 7 million in 2001 increased to 90 million in 2010. In 2016 alone, the number of internet users in India increased to 46 crores. At the same time, 63 crore people were using the internet in 2019. Internet usage is increasing rapidly even in rural areas of the country.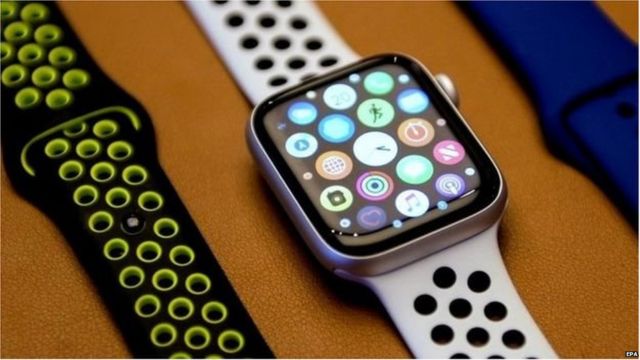 smart watch
There has been a lot of change in the lifestyle of the people in the last decade. Fitness and smart watch giving health information has made a place in people's life.
Smart watch was not in special trend till the year 2017.
But then companies like Samsung and Apple brought out such watches which could come in the budget of the people. After this the demand for smart watches increased.
Due to their connectivity and ability to help keep them healthy, people started liking them. Nalamotu Sridhar says that more smart gadgets and smart belts are going to come in the market in future.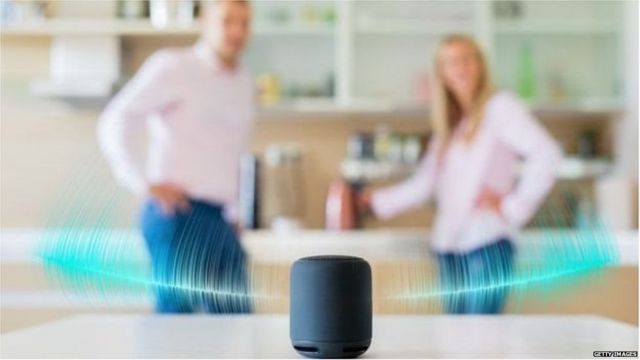 Digital home
With the increase in the availability of the Internet, the use of such gadgets has also increased which work through the Internet.
Alexa and Google Assistant have replaced the personal secretary. Through voice commands, people can move household items from any corner of the house.
Digital homes are already being used in countries like America.
With the command to play a movie on the home theater, the light dims and the AC starts automatically.
Connectivity of electronic gadgets to the Internet is the most important development in this decade. It is likely to increase further in the coming days.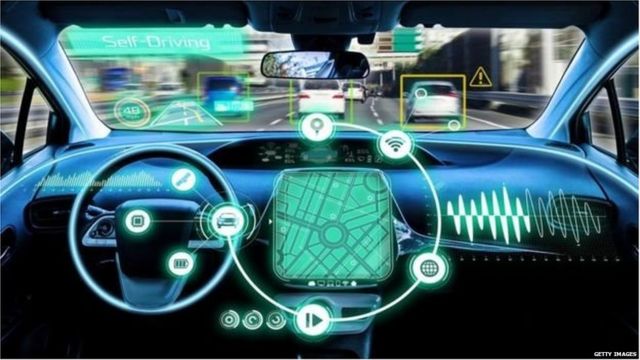 Driverless cars
In this decade, even driverless cars (self-driving cars) have come on the roads. Companies like Tesla have a demand for these cars in the market.
By linking to the Internet, using Google Maps and artificial intelligence, these cars take people to their destination without any risk.
Many big companies are working on making self-driving cars.
Sridhar says that these cars may not be right for India. There are issues related to data security with self-drive cars.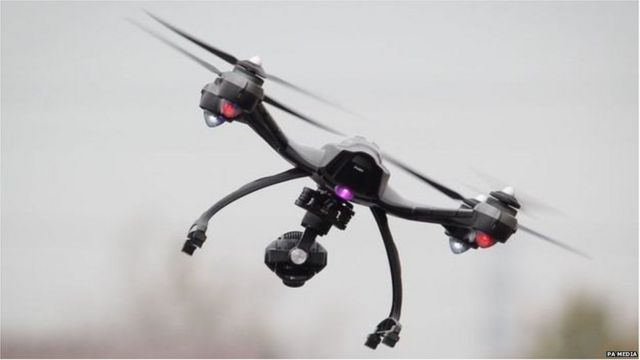 Use of drones
Significant progress has been made regarding drones in this decade. The drone camera makes it easy to take visuals of the ground from the sky.
Alternatives like air taxis have become possible due to this, which can save people from getting stuck in traffic jams.
Uber company had announced that it is going to start air taxi in Los Angeles, Dallas and Melbourne. He had issued a statement regarding the drone taxi.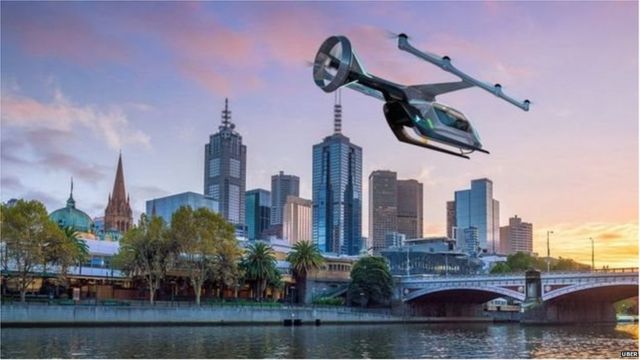 According to this statement, the test flight will be launched by the year 2020 and commercial services will start by 2023.
Air taxi facility is available in Bangalore in India.
The Government of India has prepared a policy keeping in view the potential dangers of using drones.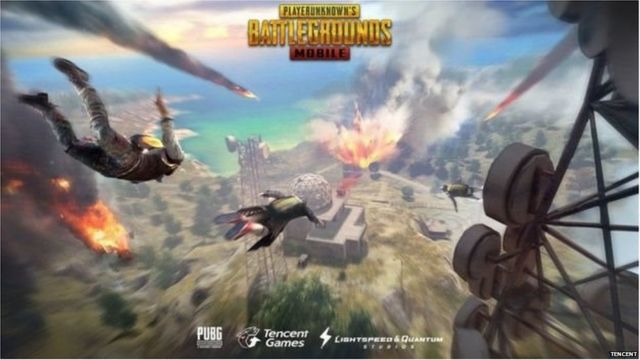 Mobile game world
Online games that used to require high configuration computers are now integrated into smartphones.
Video games like Angry Birds, Pokémon Go, and PUBG are now virtually connecting people to play games.
These games are also available in virtual graphics.
Software developer Sai Ashok says that mobiles specially made for real gaming experience and games are going to come in the market in the future.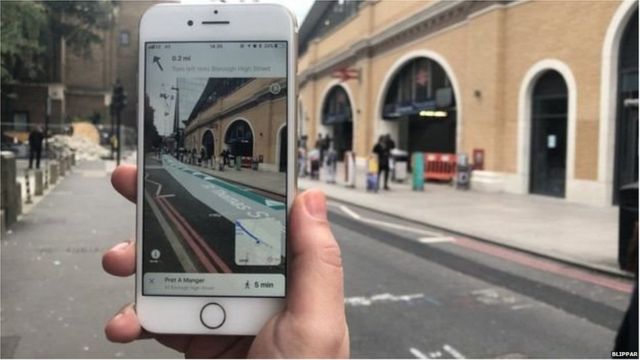 Google map
Online maps have now become a part of our lives. Services like Ola and Uber work through Google Maps.
With its help, food is also ordered. Services like Swiggy, Zomato, Food Panda, Uber Eats are running in many cities of India.
These services of transport and food have made the life of the people a little easier.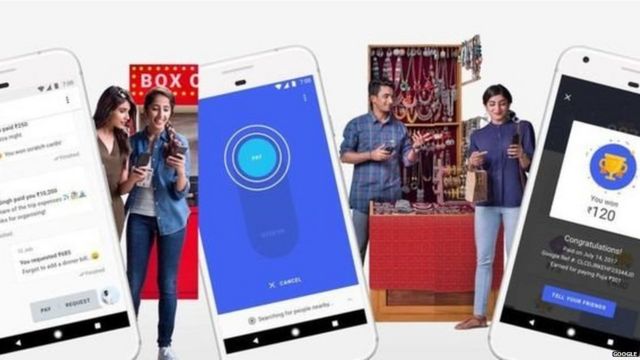 Mobile transactions which were once very limited have now become much easier with Google Pay, Paytm and PhonePe and people are able to make payments instantly.
Demonetisation has also played a role in increasing the use of these apps in India, but the increasing use of smart phones is also an important reason for this.
While there were 0.6 billion mobile transactions in the year 2016, it increased to 17 billion in 2019.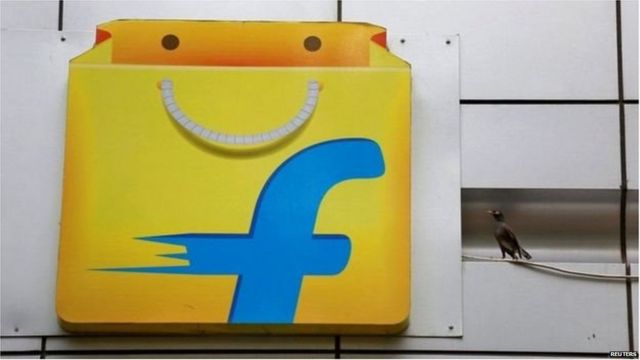 shopping online
Online shopping has grown very rapidly in the last decade. People in India have started buying online from groceries, expensive electronic items and household items to gold.
Amazon, Flipkart, Snapdeal and Myntra have also made a big impact on retail outlets.
Due to the ease and time saving of online shopping, people have increased interest in it.
The Amazon company, which came to the Indian market in 2014, had crores of customers within five years.
According to an estimate by the Indian Brand Equity Foundation, the turnover of online marketing has increased from $ 39 billion in 2017 to $ 120 billion. It has increased by 51 percent.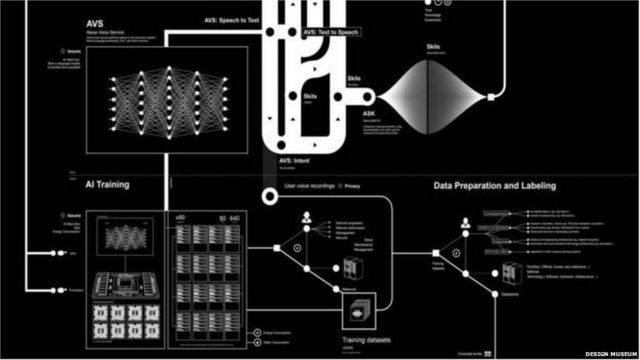 artifical Intelligence
Companies like Google, Microsoft are working for Artificial Intelligence (AI) based operating systems.
With the help of AI, the use of robotics in our life is increasing day by day. It is also being used in toys.
They are also being used in railway ticket booking, fitness gadgets. Experts say that it can also be used in stock market and business management.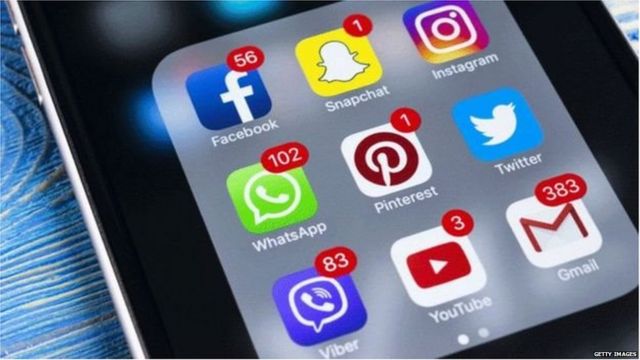 Social Networks
The use of social networks has increased in India. Apps like WhatsApp and Viber have completely changed the way people talk.
According to a report by 'We Are Social', the number of social media users worldwide is increasing at the rate of 13 percent every year. In India this rate is 31 percent.
As of January 2018, the average time spent by a person on social media in India was 2 hours 26 minutes.
The Philippines tops the list of social media usage with three hours and 57 minutes. In Japan this average time is 48 minutes.
Twitter, Facebook, Instagram, Hello and Share chat have also become ingrained in our everyday lives. Tiktok has brought a different experience for mobile users.
These apps made to connect people are also affecting the political agenda of the countries.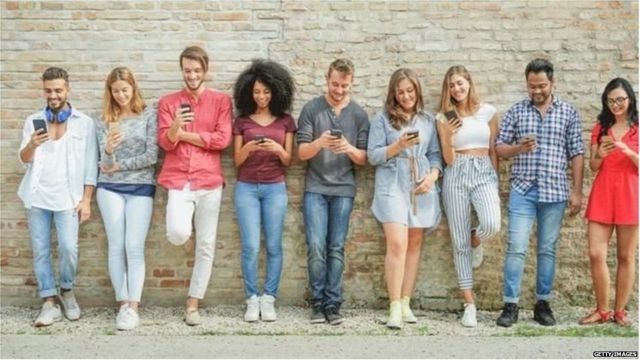 Smart TV and web series
The use of TV has also changed completely in the last decade. LCD, LED TVs have started working like a smart TV.
Amazon Prime, Netflix and Hot Star have brought a big change in the TV viewing pattern.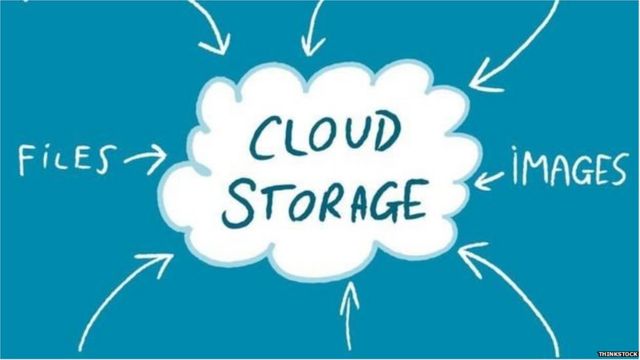 cloud storage big data
Cloud storage has become very common in the past decade. It is common to have a drive, drop box, google photos in every smart phone.
Our photos are automatically saved in Google Photos.
Many industries are using cloud computing. This decade has laid the foundation for the use of cloud computing.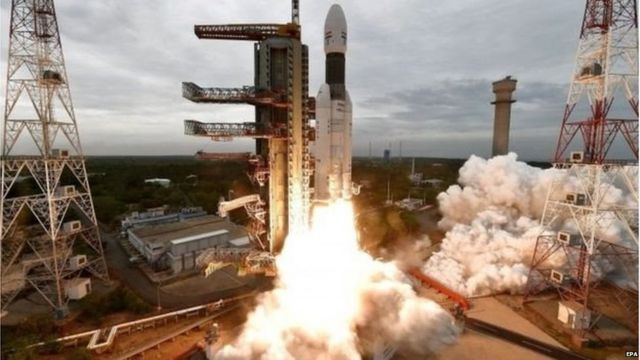 space breakthroughs
The Indian Space Research Institute (ISRO) has achieved many successes in this decade.
Mangalyaan was successful in the very first attempt and Chandrayaan 2 was also launched.
A large number of satellites were sent into space.
In the same decade, ISRO's 100th satellite test and PSLV's 50th test were completed. In the next decade, it is the turn of Gaganyaan and Suryayan.
Raghunandan, director of the Planetary Society of India, said pilots have been selected to investigate the reuse of launch vehicles as well as to select astronauts for space research projects.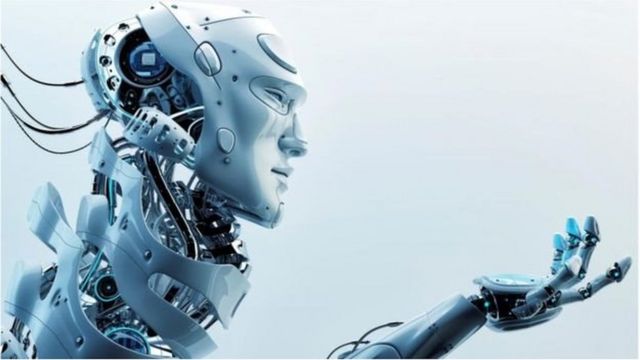 robotics
The use of robotics in the industry has also increased a lot.
With the help of advanced robotics and artificial intelligence, robots have succeeded in replacing humans in many cases.
Robots have been used in security, defense and production. Robot Sofia created a sensation as soon as it came in the market.
She could act like a personal assistant and gesture like a human.
Robots being used for industrial use have also been brought for domestic use.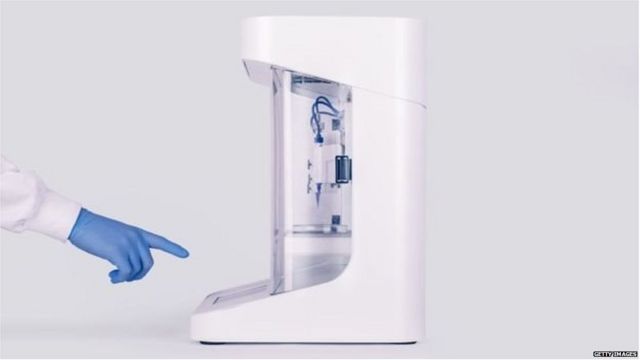 3D Printing
3D printing is an important discovery of this decade.
Sister-in-law Farahi of the University of South California has designed a 3D dress that can detect hazards and work according to the weather.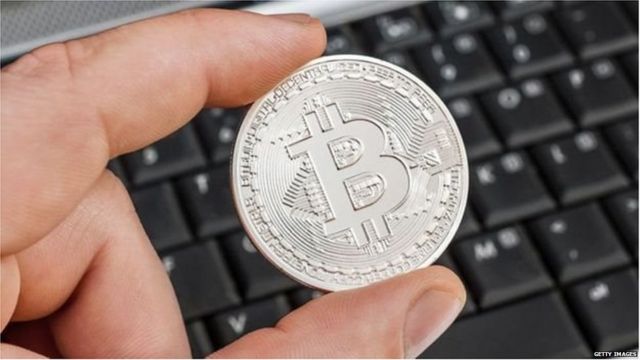 crypto currency
The use of block chain and bitcoin has increased. Tech companies are in the process of using cryptocurrencies and are trying to use specific cryptocurrencies.
Cryptocurrency works on the basis of block chain technology. The demand for bitcoin has increased. Bitcoin is not allowed to operate in India.
flights to space
Seeing space travel on TV, now the matter has reached to real space travel. Organizations like Virgin Atlantic, Space X are providing space travel facilities to the people.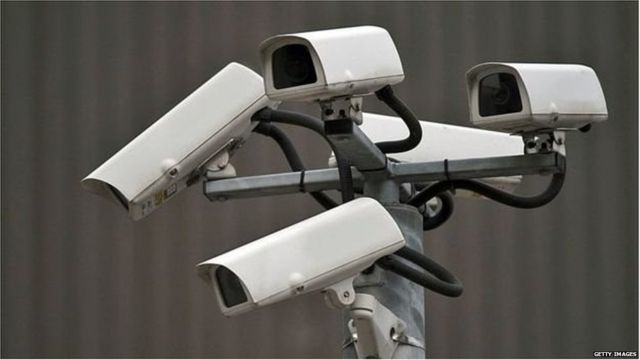 The use of LED has increased a lot in the last 10 years. CCTV cameras have become a growing medium of surveillance. Kindle and e-books have changed the way of reading.
Audio books and podcasts have also become an important medium of information.
The last decade has been a turning point for various technological advancements.
But, Nalamotu Sridhar says that cyber security should be strengthened to sustain this development or else it can put us in danger.